CFCommunity is an online meeting place created by people with CF for people with CF. We want to make it easy for those who live with CF to connect.
CFCommunity allows people with CF to share experiences and get support from others from all over the world. They can be part of a group of people who know what it's like to have CF or be around someone who has it, without running the risk of cross-infection.
It's about being part of a group of people who know what it's like to have CF.
The story of Sarah, Bowe, and many others with CF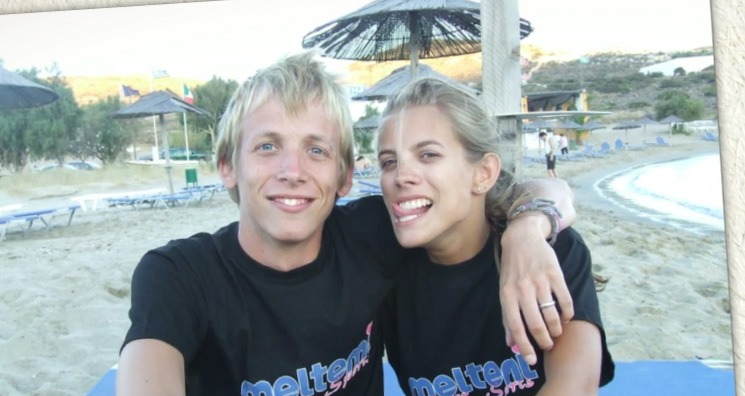 We are Bowe and Sarah. We both have CF and we are both in our late twenties. Years ago we met at a summer camp for kids with Cystic Fibrosis. We also went to the same hospital for a while, where we bumped into each other sometimes.
Segregation was not a even a thing in those days, which is good because we've become close friends by being able to be close!

Once the segregation policy went into effect, we knew something huge would be missing for the new generation of people affected by Cystic Fibrosis: meeting up and staying in touch with others in the exact same situation. The news that we could no longer meet in real life left us uncertain about the future, but also concerned for the next generation. This is when we realised that we had to create an alternative.
Online contact is never going to be the same as meeting up in real life, but with CFCommunity we try to come as close to that as we possibly can.
CFCommunity as an foundation
CFCommunity is an officially-registered foundation in the Netherlands. Thanks to the help of our family, friends, and many donations through our IndieGogo crowdfunding campaign, we got our dream project off the ground.
The project is built and maintained by people directly affected by Cystic Fibrosis and is done on a voluntary basis. Our foundation board is also run on a voluntary basis, and all our funding goes directly towards reaching our mission.
Want to help us? Become a supporter or sponsor
Our lovely donors recognise the impact of having an international community for those affected by CF and directly contribute to keeping our dream project alive. We appreciate each and every donation that has made CFCommunity possible, and we have listed all of these on our Supporters page.